PAGE VIEW : 14,433
Product Information :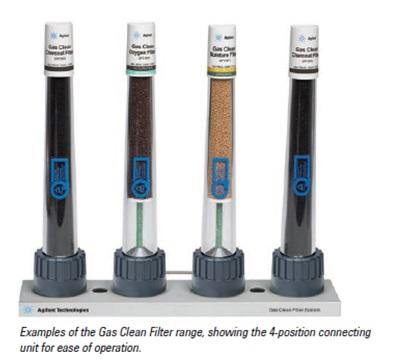 Category :
เครื่องมือวิทยาศาสตร์ / สารเคมีและวัสดุภัณฑ์สำหรับห้องปฏิบัติการ
Sub - Category :
Gas Clean Filter
Brand :
Agilent Technology
Product Type :
สินค้า, ผลิตภัณฑ์
Short Description :
The Gas Clean Filter System delivers clean gases, reducing the risks of column damage, sensitivity loss, and instrument downtime.

Product Detail :
Gas Clean Filter นี้สามารถใช้ได้กับเครื่อง GC ทุกยี่ห้อ
Contaminants in gases can significantly affect your analysis.
Oxygen, hydrocarbons, and moisture can cause loss of sensitivity and accuracy of the GC and damage your column. Impurities activate glass wool in liners and accelerate septa degradation, causing high background signals and ghost peaks and leading to time-consuming troubleshooting.
Oxygen in the supply gas for ICP-OES or ICP-MS can cause plasma shut-down and loss of sensitivity. Carbon dioxide in supply gas for TOC analyzers causes elevated baselines and loss of sensitivity and accuracy.
Supply gases can pick up contaminants from every part of the gas line. You therefore need a Gas Clean Filter System even if your supply gas is of the highest quality – it is not economical to buy expensive, high purity gases if their quality is downgraded by impurities in the gas line.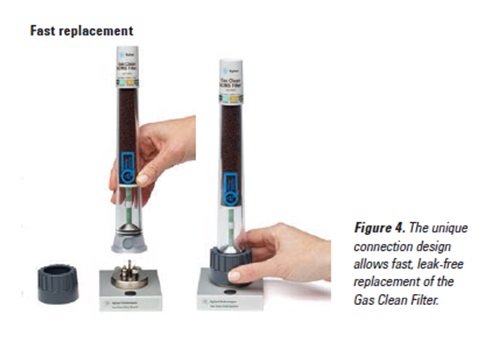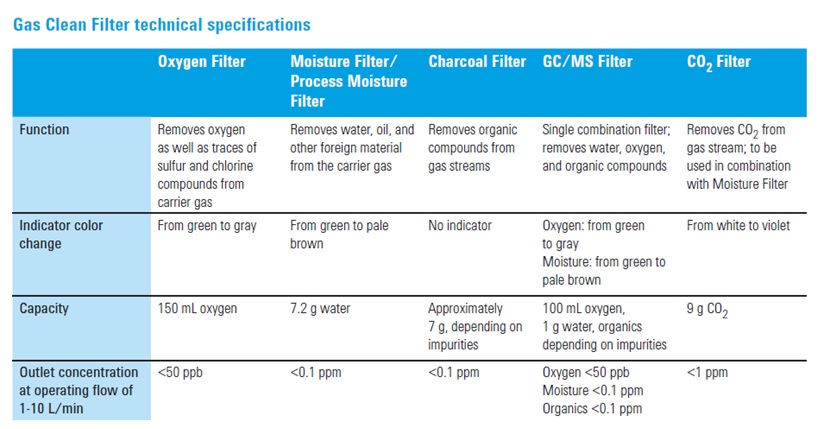 Other Product In Group
"Gas Clean Filter (4)"