Product Detail :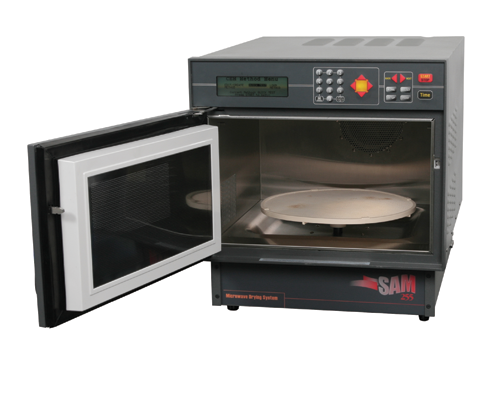 The SAM-255 now with IntelliTemp Infrared temperature control provides rapid drying of all types of samples. The SAM-255 Workstation can analyze large-sized samples for moisture or solids.
Intellitemp provides consistent drying every day, every batch

Works great with paint bases and colors

Ideal for powdered milk

Reduce drying times from hours to minutes
Stores up to 20 separate methods

Drying comparable to standard air oven method

Consistent reproducible results

Each method can have up to 8 heating, cooling or heat ramping stages
Time and power selections are independently programmed for each stage. The powerful, variable-speed exhaust system moves air through the cavity quickly to aid in drying and can be connected to an existing laboratory exhaust when drying organic compounds.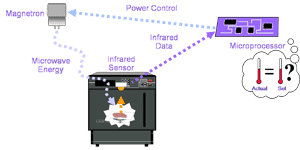 IntelliTemp

Intellitemp™ Makes the Difference
This remarkable system has the patented Intellitemp temperature feedback system which controls microwave energy to maintain a user-defined temperature set-point for verifiable temperature control and repeatable conditions for every test. Incoming line voltage fluctuations are compensated for, providing consistent results unit-to-unit and site-to-site.
Other Product In Group
"CEM Microwave (14)"